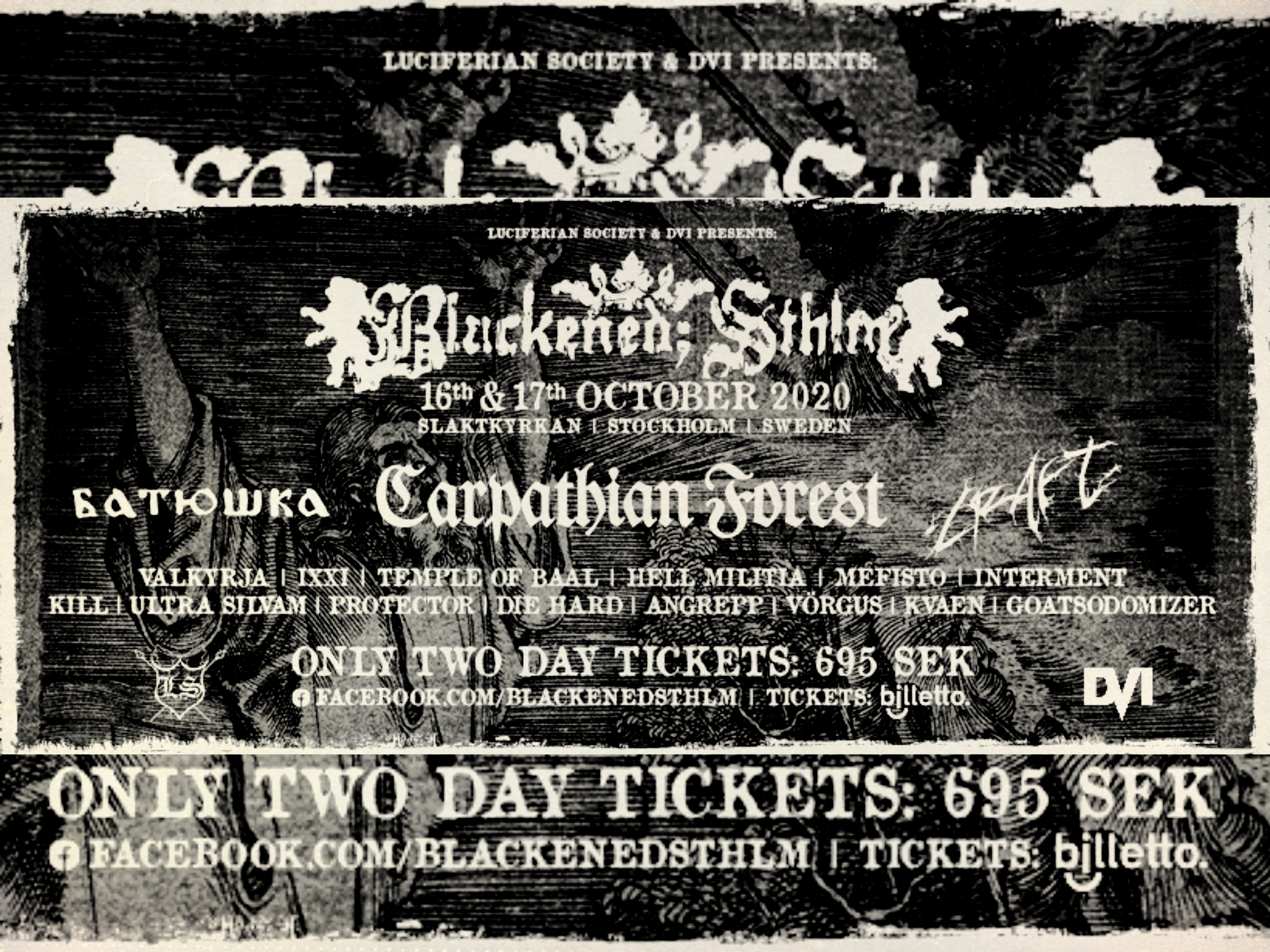 Luciferian Society and DVI presents:

Blackened; Sthlm – Friday 16th & Saturday 17th of October.

A brand new festival in the black heart of Stockholm with a brand new concept. Prepare for a two-day extreme metal experience with bands that will deliver roaring hymns that will make the Stockholms slaughterhouse area crumble. The festival will take place at the prominent venue Slaktkyrkan (Slaughter Church) and give you the best experience we will also provide an outdoor bar, DJ's and barbeque. Since the venue has a limited capacity we will only have two-day tickets on sale at the cost of only 695 SEK + service fee.
For more information: facebook.com/blackenedsthlm