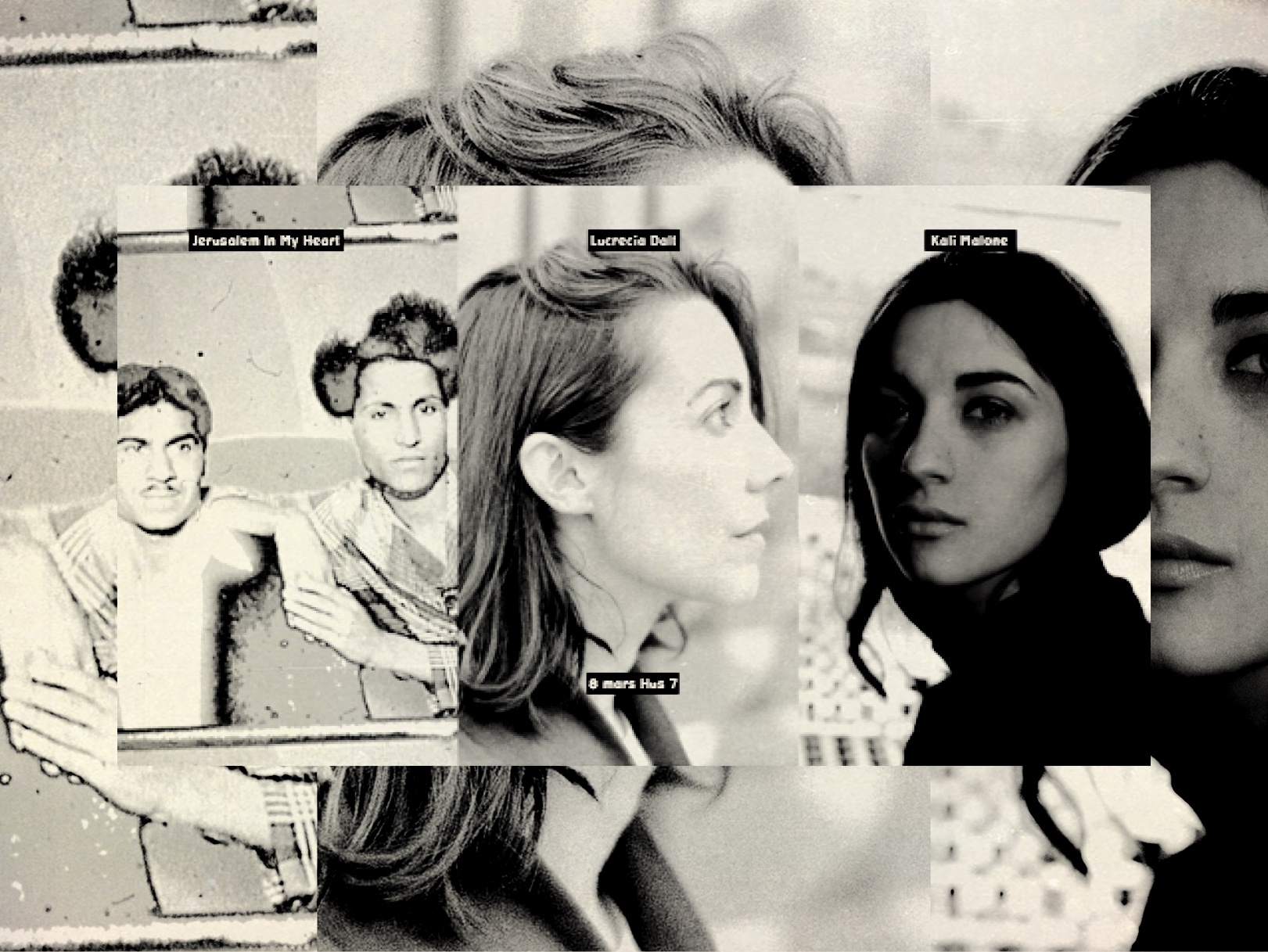 Jerusalem In My Heart
Lucrecia Dalt
Kali Malone

8 mars, Hus 7 – 19.00 – 23.00 – Live från ca 19.45
JIMH – Montréal-Beirut-baserad Arabic audio. Jerusalem In My Heart (JIMH) är ett live-audiovisuellt projekt med producenten och musikern Radwan Ghazi Moumneh och filmskaparen Charles-André Coderre i centrum. Aktuella med tredje fullängdaren – Daqa'iq Tudaiq – som följer upp 2015's hyllade If He Dies, If If If If If If.
LUCRECIA DALT – Born in Pereira, Colombia in 1980, and now based in Berlin, Germany, Lucrecia Dalt has seen her profile as musician, sound artist and radio producer develop into high international regard. Her recorded albums – numbering seven in total, since her 2005 debut – encompass the dual worlds of avant-garde and contemporary electronic music, drawing in influences from her academic background as a civil engineer as well as musics and philosophies from across the world.
KALI MALONE – Headquartered in Stockholm, Kali Malone is an American composer and musician who creates sonic monoliths that tug at the very material of listening. Via analog and digital synthesis – and within compositional frameworks that utilize unique tunings and psycho-acoustic phenomena – Malone's dark minimalism maintains a certain gravity, even as the ground shifts.