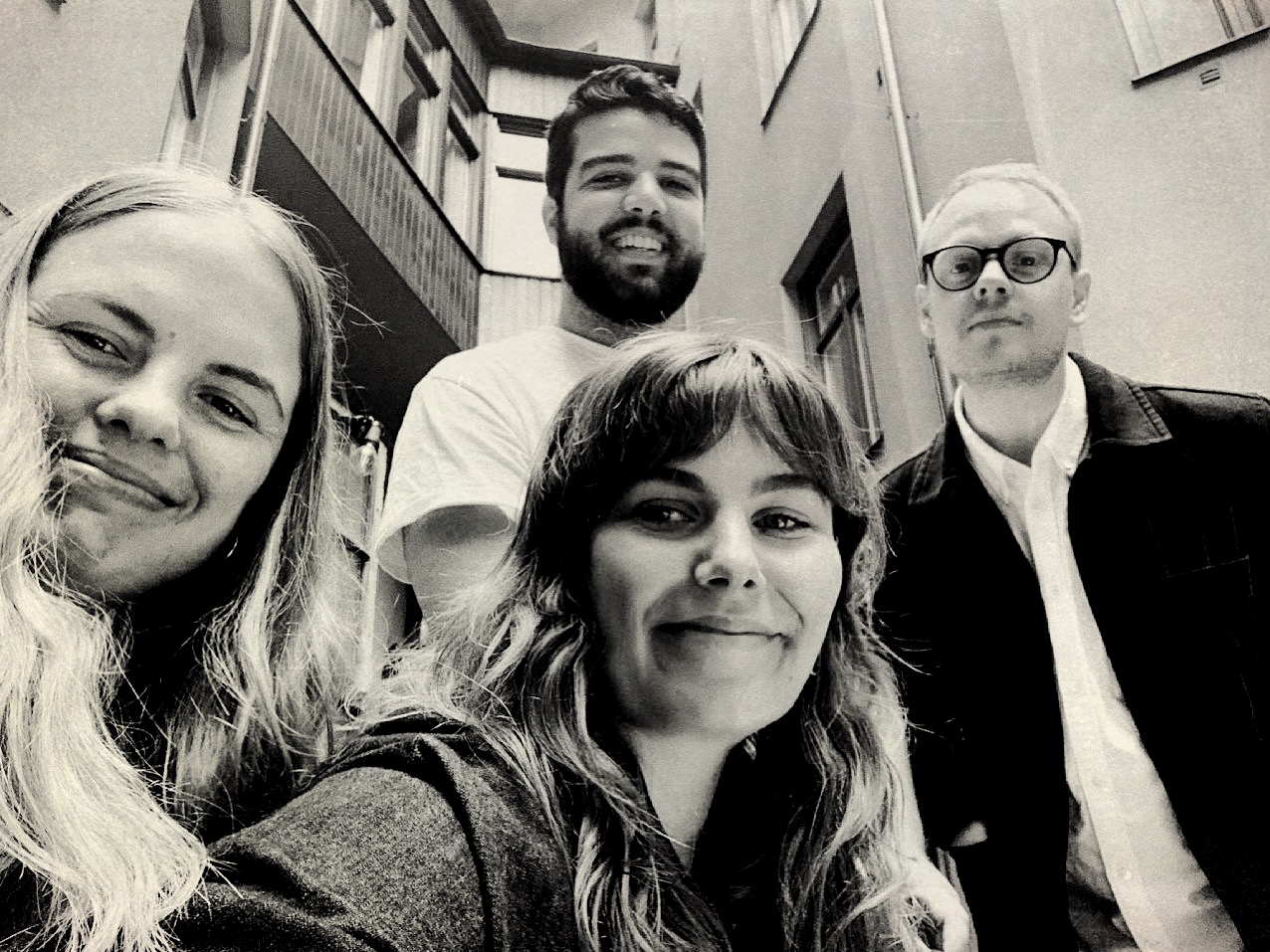 FÖRKÖP 120 SEK + service – https://billetto.se/…/melby-steve-buscemi-s-dreamy-eyes… eller 150 SEK i dörren
Den 28 oktober 2016 släpptes RLR001 – Rama Lama Records första släpp – där Melby och Steve Buscemi's Dreamy Eyes två första singlar delade plats på en vacker rosa/blå splattervinyl. Släppet firades med en utsåld spelning på Landet i Stockholm och var startskottet för såväl Rama Lama som en vänskap mellan alla inblandade. Den 28 oktober 2021 bjuder Rama Lama, Melby och SBDE in till Hus 7 för en spelning med bägge banden och för att fira fem år av bra musik och roliga stunder.
Ses den 28:e oktober!
—-
Who's playing???
Melby
https://open.spotify.com/artist/6cGqnTUSlRs2Ypc15VdRF5…Stockholm four-piece Melby have constantly been growing since their debut with catchy single Human in 2016. In 2019, the band took their biggest step yet with the acclaimed debut record None of this makes me worry, released via Sinnbus and Rama Lama Records.The band's dynamic sound, with influences from folk, psych, indie and pop is led by Matilda Wiezell's enchanting voice which fits perfectly with Melby's unique musical landscape – a sound that's been called "otherworldly, and wholly brilliant" by The Line of Best Fit.Melby recently released the singles Common Sense, Old Life, Somewhere New and Magic and are currently working on more new material.
Steve Buscemi's Dreamy Eyes
https://open.spotify.com/artist/3R9ZYCWLVOxVJGZVryh6Nd…Behind the odd name Steve Buscemi's Dreamy Eyes you'll find one of the most interesting and charismatic bands on the Scandinavian indie scene. Early 2020, the band released their highly anticipated debut album "Sweetie" which was followed by tour dates in Scandinavia and UK before the pandemic hit. The album made Bandcamp's editorial department describe the band as the "Scandinavian scene standouts that make dynamic, catchy, melancholic indie pop".Steve Buscemi's Dreamy Eyes have really made a mark since entering the scene in 2016 and continue to do so with every new step they take. The band currently consists of Siri Sjöberg, Tilde Hansen, Elias Mahfoud and Eric Boström Wallin (replacing Edvin Arleskär as drummer since summer 2020). The new line-up recently debuted new material at live shows, the new material sees the sound moving on to an even more euphoric and danceable experience, yet keeping the dynamic elements that have made the band so lovable from the start.
—
Arrangeras i samarbete med Sensus och med stöd från Kulturrådet