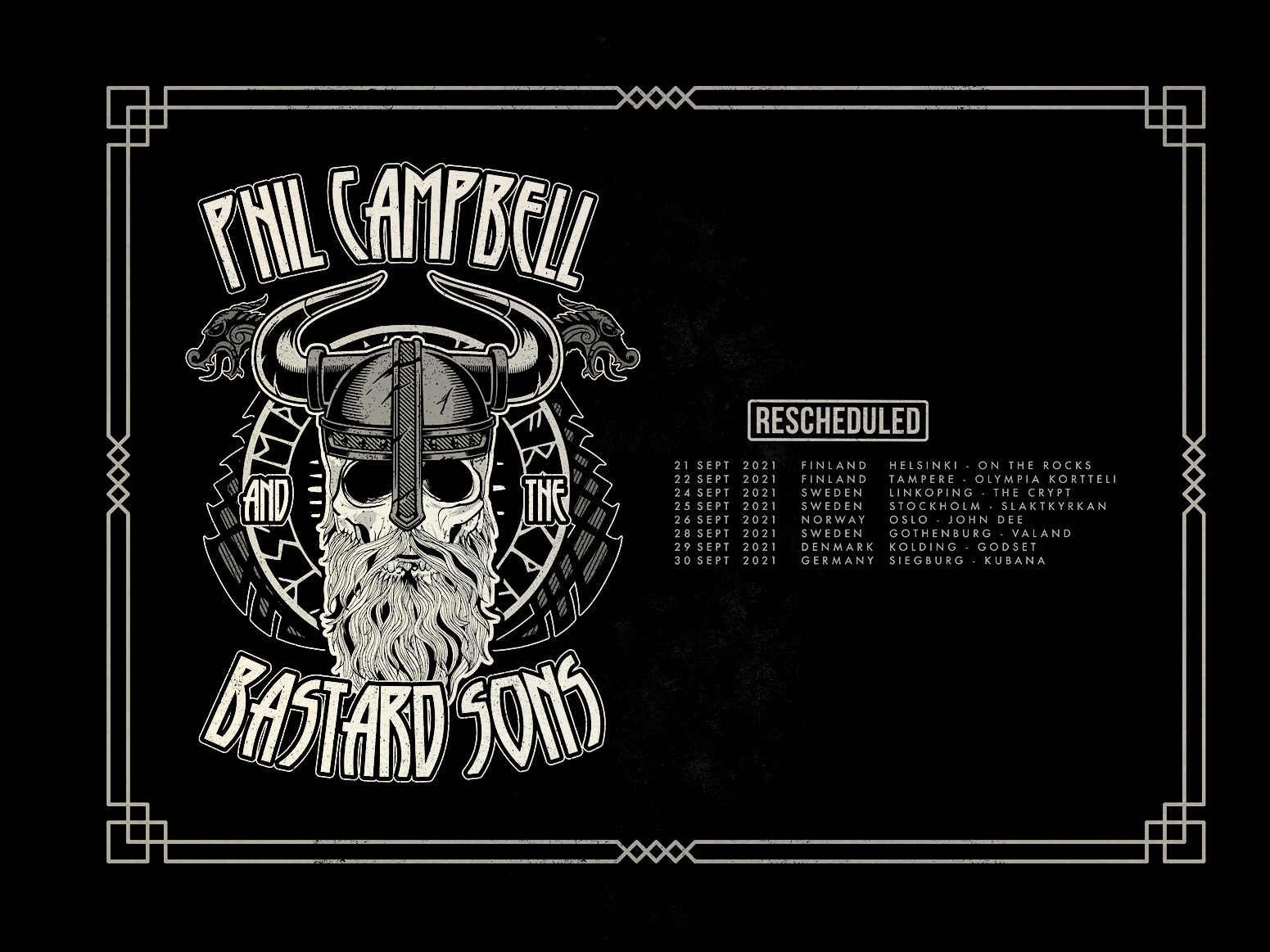 Motörhead Tribute Day presents:
A day of rock'n'roll for everyone that loves Motörhead. Saturday 25 September 2021, Slaktkyrkan, Stockholm
PHIL CAMPBELL & THE BASTARD SONS
Phil Campbell & The Bastard Sons, featuring Campbell alongside his three sons Todd (guitar), Dane (drums), Tyla (bass) and complemented by vocalist Neil Starr.

In a 32 year Motörcareer Phil Campbell was a major creative force and identity for the legendary rockers of Motörhead, selling millions of albums, filling dozens of passports touring all over the world. With 16 studio albums under his belt, Campbell has co-written some of Motörhead's most-loved songs, including "Orgasmatron", "Going To Brazil" and "Rock Out". In fact, since joining the band, Campbell has co-written 90% of Motörhead's studio output.Facebook: https://www.facebook.com/pg/PhilCampbellATBS/
Spotify: https://open.spotify.com/artist/7fRzvXVDS5fOLD91WQwE6q
– – – – – – –
PYTHON
A band started in the autumn of 2017 with a darkness that for a long time been abscent from the Swedish scene.
In October 2018, the debut single "Walking the night" was released via Lightning Records, and after a lineup change in 2019 a second single was released in March 2020, "Call of the Void".In the future, where we will meet.
See you.
Facebook: https://www.facebook.com/we.are.Python/
Bandcamp: https://pythonofficial.bandcamp.com/
Spotify: https://open.spotify.com/artist/4ou6WPpY46y2K1OeauJtoh
– – – – – – –
TICKETS: https://billetto.se/…/motorhead-tribute-day-2021…
– – – – – – –
In association with Aertenum Concerts and Studieförbundet Vuxenskolan.