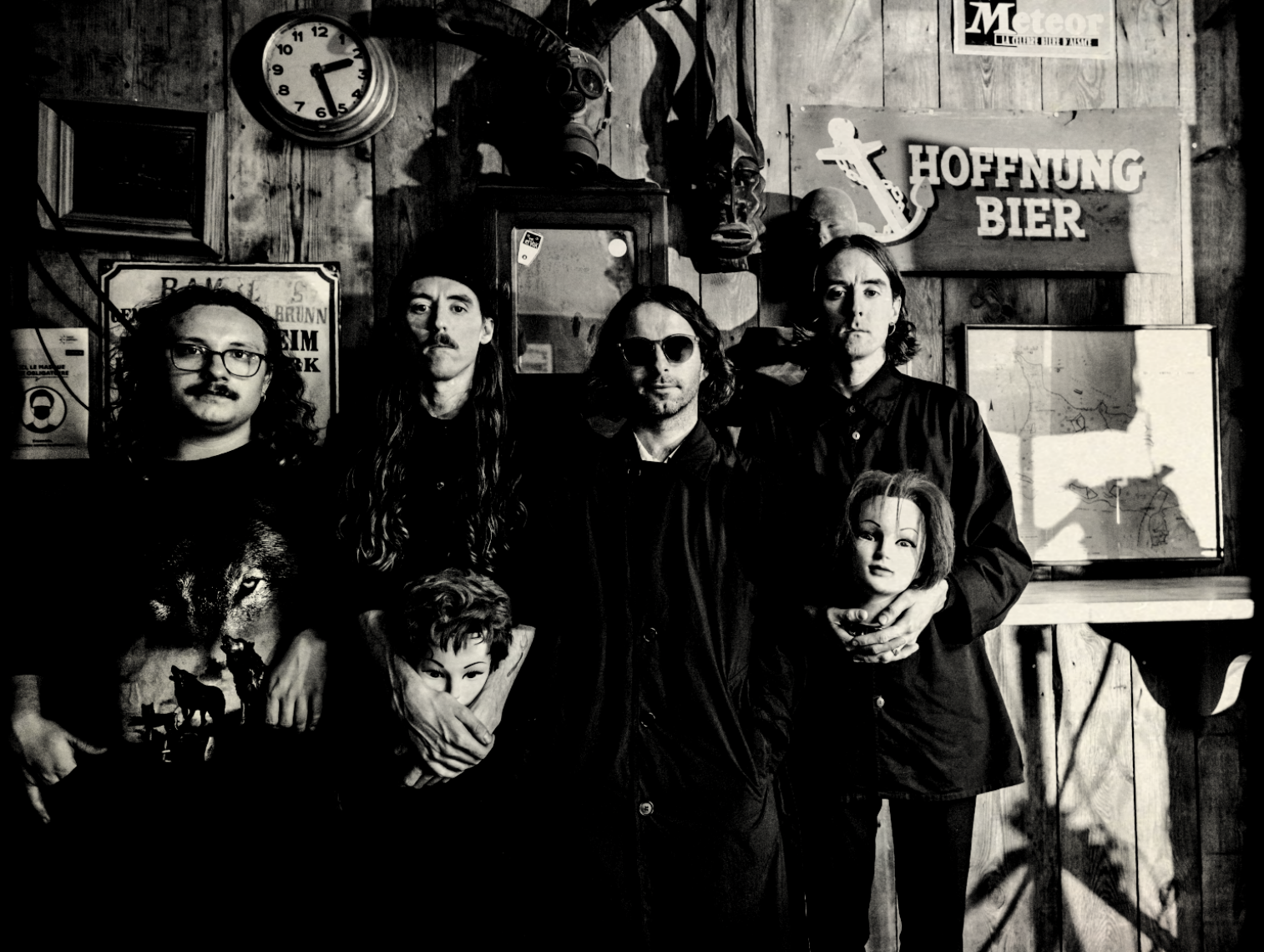 Birthday Girl
Nytt datum: 27 oktober
20.00 – 00.00, Hus 7
Biljetter ute nu!
Composed of members from the UK and Sweden, Birthday Girl are a four-piece who dabble in krautrock, psyche, shoegaze and more to create compositions with complex vocal harmonies and ambience with abrasive noise. Formed in 2017 by twins, Martin and Fran Baxter with friend, James Corden when they made the decision to move from the north of England for a new life in Scandinavia, the line up was completed with the addition of Swedish guitarist Joakim Sandegård. Receiving huge praise from Iggy Pop on BBC 6Music and Cheryl Waters on KEXP for their early releases, the band have since supported the likes of Glasvegas, Frankie and the Witch Fingers and Cocaine Piss and built a dedicated following of their own.
Touring Europe extensively since their inception, in 2020 the band embarked on their most surreal tour yet. Navigating lockdown restrictions and border closures as they tried to outpace the lethal second wave of the coronavirus that was sweeping across Europe last Autumn, against the odds Birthday Girl completed a 20 date international tour in the most prohibitive of circumstances. Documenting their experiences in a short-film released earlier this year.
Now gearing-up to release their long anticipated debut album, Birthday Girl present an outlandish first vision of what to expect with their new single: "I'm Not Safe".
"We're announcing a lot of shows for the autumn and we wanted to put one of the songs from our debut album that we're most excited to play live." adds Baxter of the track.
Don't miss the band as they tour Europe this Autumn.