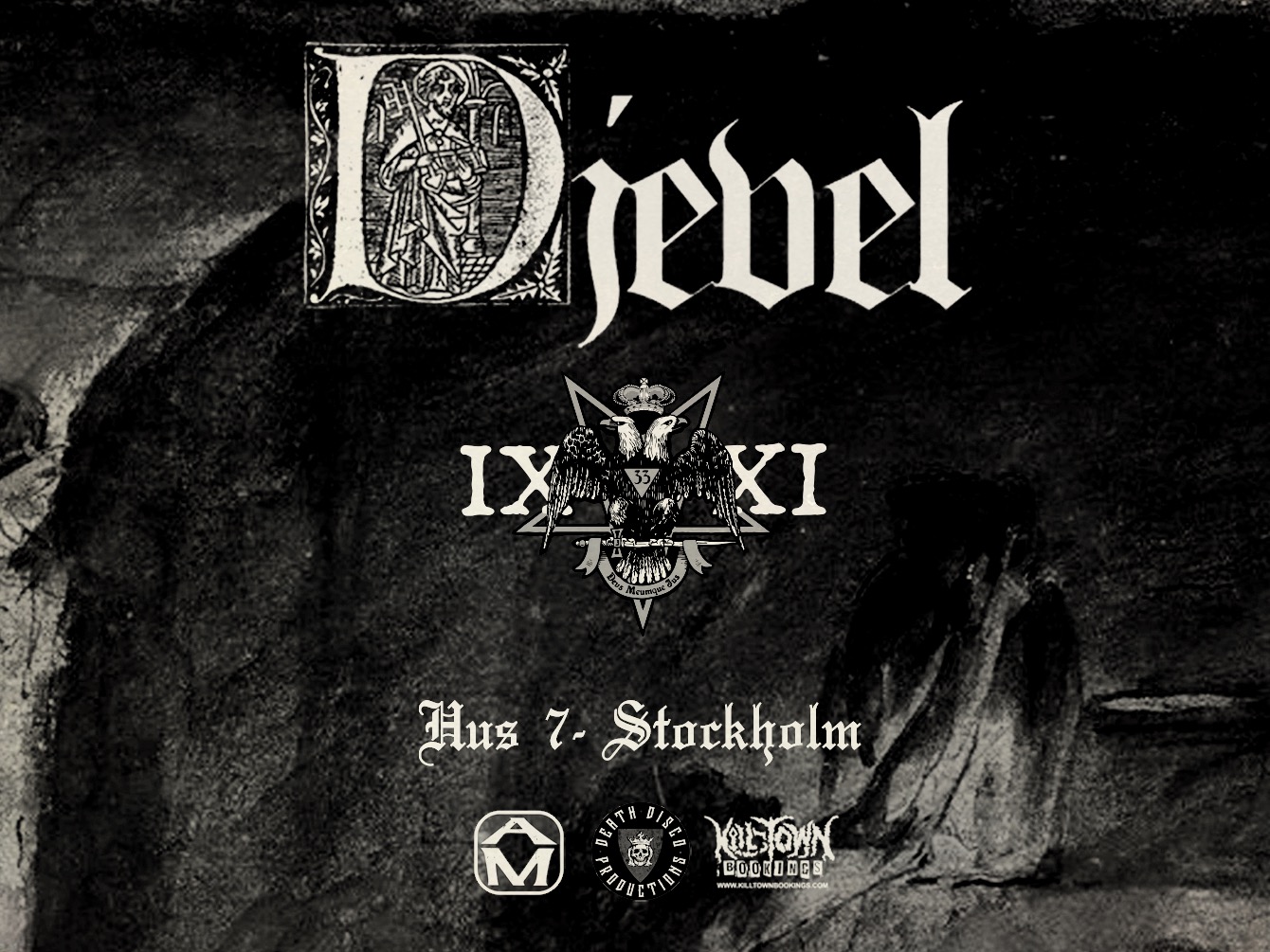 Djevel + IXXI
Torsdag, 31 mars 2022
18.00 – 23.00, Hus 7
Death Disco presenterar

A new era, the third if you'd like, is here. The latest constellation of Djevel have built the band's 7th album "Tanker Som Rir Natten", an album surpassing all that they've done before, and opening some new ideas within both production and
composition.

The raw feeling is still intact, and the acoustic elements have returned. But the eerie, haunting atmosphere has grown stronger, making it the most varied output from the band thus far. As support, we are happy to announce Stockholms Black and Roll IXXI.

Early gig, be in time!